Internal Medicine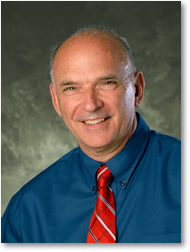 William C. Husum, MD
Dr. Husum is board-certified in Internal Medicine. He is a graduate of Ohio State University, in Columbus, OH and earned his medical degree from Medical College of Ohio, in Toledo.  He did his internships at Good Samaritan Hospital in Phoenix, AZ and Akron City Hospital in Akron, OH. Dr. Husum has been in private practice in Medford since 1975. Currently, he is the President of Rogue Valley Physicians, a multi-group practice in which Southern Oregon Internal Medicine is a member.
Dr. Husum lives in Medford with his wife Adrienne. Together, they have raised two sons. One a structural engineer in Portland and the other, a Radiologist practicing in Denver, CO. Dr. Husum is a proud grandfather of Cole, who was born in 2013 and lives in Denver with his parents.
Dr. Husum's personal interests include western white water rivers, fly fishing, primitive camping, vegetable gardening, brewing beer with friends and Labrador retrievers – he has had four Labs since 1972.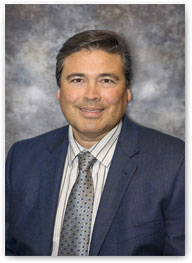 Fernando Cendejas, MD
Dr. Cendejas was born and raised in San Jose, California. He graduated from Stanford University majoring in biological sciences. He earned his medical degree from Stanford University Medical School and completed his residency at Stanford University Hospital. He is board-certified in Internal Medicine.
Dr. Cendejas practiced in San Jose, California, for three years before moving to the Rogue Valley to join SOIM in 1995. He enjoys primary care and preventive medicine for patients age 18 and older. He is especially interested in the treatment of diabetes, hypertension and heart disease.
Dr. Cendejas lives in Medford and enjoys fly fishing and hiking. He is fluent in English and Spanish.
El Dr. Cendejas acepta nuevos pacientes. El habla español y se aceptan todos los seguros médicos. Le invitamos a conocerlo llamando al 541-282-2200.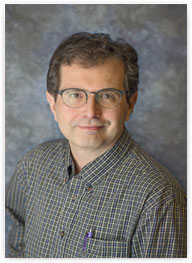 Dennis H. J. Linden, MD
Dr. Linden is an American board-certified Internist and a fellow of the Royal College of Physicians of Canada. He completed medical training at the University of Alberta and was Chief of Interns at the Royal Alexandra Hospital in Edmonton. Dr. Linden then completed his residency in Internal Medicine at the Walter C. Mackenzie Health Sciences Center. He was an Alberta Heritage Scholar and completed his Royal College Fellowship at the University of Calgary.
Dr. Linden has been a practicing internist since 1988 and joined Southern Oregon Internal Medicine in 1996. He is the Medical Director of the Rogue Valley Physicians Laboratory and the Osteoporosis Center.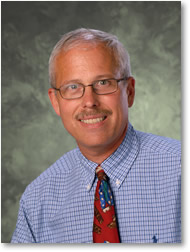 Albert H. Newton III, MD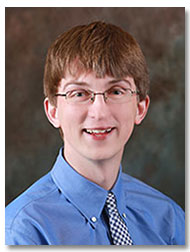 Christopher M. Murphy, MD
Dr. Murphy is a board-certified Internal Medicine physician. He is a graduate of Willamette University, Salem, Oregon, where he majored in Exercise Science and graduated Magna Cum Laude. Dr. Murphy earned his medical degree with Great Honors from Oregon Health & Science University, in Portland Oregon, and completed his residency in Internal Medicine at the University of Washington, in Seattle, WA. Dr. Murphy is a native of Medford and was elated to return and join Southern Oregon Internal Medicine in 2014.
"An important goal of mine is to assist patients in maximizing their health at every stage of their adult life, and I believe that begins with a compassionate and individualized approach. I am an avid proponent of creating healthy lifestyles through regular exercise and proper nutrition in order to improve the quality of life and reduce the need for medication. I relish the opportunity of building meaningful long-term relationships and hope that patients will always feel comfortable voicing their concerns, confident that they have been heard".
Dr. Murphy s an avid sports enthusiast, including basketball, tennis, and hiking. He also thoroughly enjoys working on his family ranch near Jacksonville.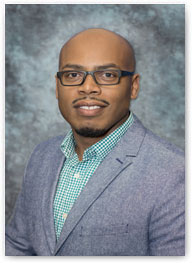 Haki Lee FNP-C
Haki focuses on providing care that is holistic and patient-centered, which he feels empowers and motivates his patients in terms of meeting their health care goals through health promotion, disease prevention, and the management of chronic disease.
He is a board certified Family Nurse Practitioner that cares for adults age 18 and older with interests in hypertension management, the management of diabetes, and nutritionally derived weight-loss.
"By utilizing my nursing background as the foundation of my practice, it is my goal to enter into a partnership with each patient as I help them navigate the decision-making process when managing their health. I feel that proper nutrition and regular exercise represent the fountain of youth in terms of a long and healthy lifestyle."
Experience
Haki graduated with honors from Maryville University of St. Louis, Missouri where he received his Masters of Science degree in Advanced Nursing Practice with a focus in the family specialty. He has worked as a registered nurse in Florida, California, and Oregon in specialties ranging from general medicine to critical care. He spends his free time exploring the outdoors with his wife and two dogs.